Block 185 has been named a Finalist in the 11th annual A+ Architizer Awards! The new, defining landmark for the city of Austin, finished in 2022, was named a finalist in the Commercial – Office category in the annual award program, which celebrates some of the world's best architecture and the teams who bring it to life. It is the world's largest awards program for architecture and spaces.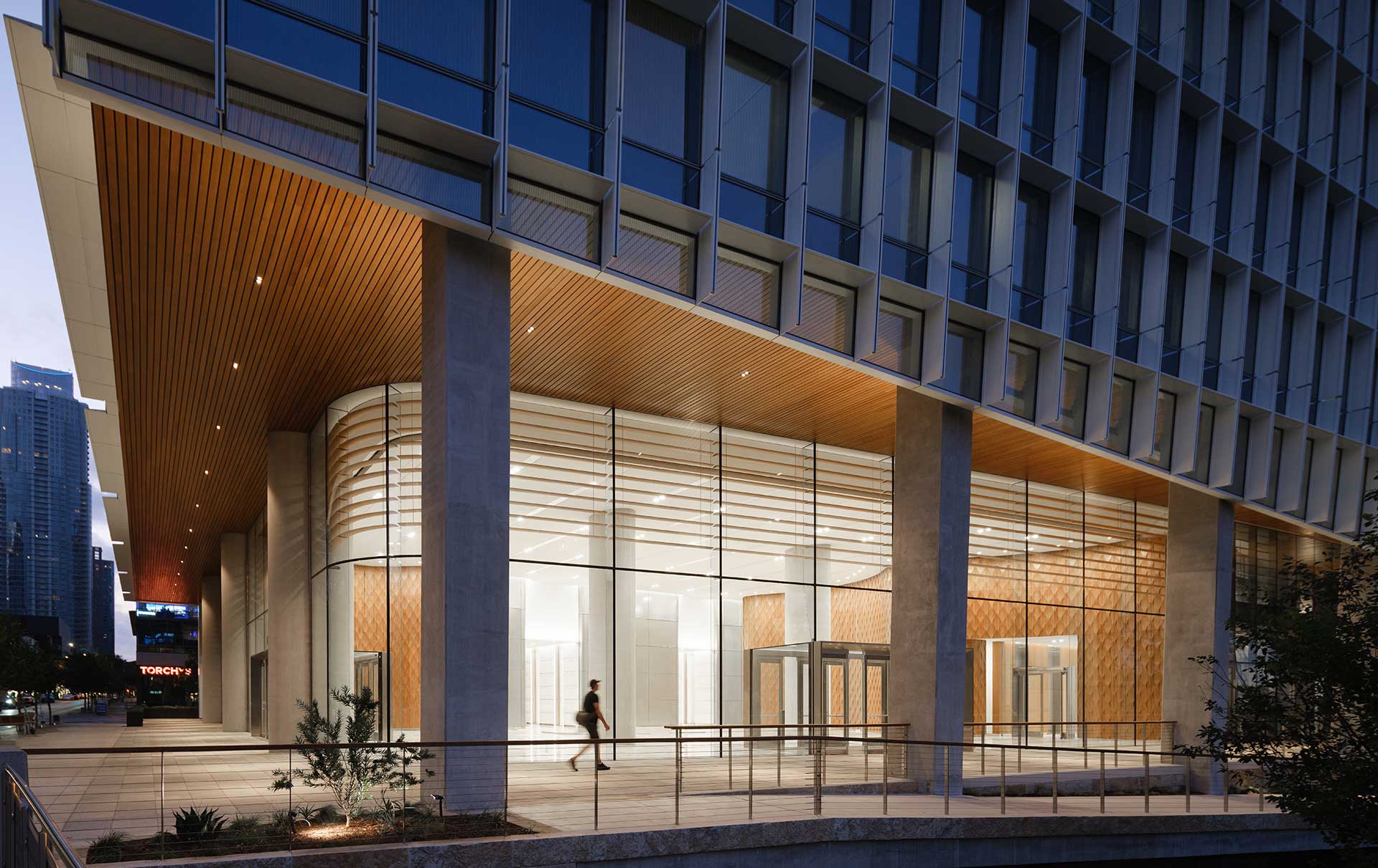 Located on a premier development in Austin, Block 185 is a 590-foot tall high-rise office tower with an iconic envelope designed to capitalize on incredible views. The structure also houses Google's new Austin headquarters and is a beacon for the booming cities growth, featuring an instantly-iconic sailboat-inspired design to the skyline. Reflecting Google's culture, the interior will be a vibrant amenity-focused environment with hospitality-style ceiling heights, cafes and dining, a fitness and wellness center, and local art.
The entrance façade features an elegant, jumbo VetraFin-G structural glass system that was designed, engineered, and supplied by Sentech. Sentech's scope included the 29' high façade of the northern entrances on West 2nd Street, the lower entrance on West Cesar Chavez and interior lobby walls.
The building has met LEED Platinum Standards.
Stay tuned for more information on this project and some of its key features!