Overview
The way in which architecture and engineering firms have historically partnered has changed and progressed over the past decade. Consequently, the need for in-house engineering and design teams with in-depth technical knowledge is more critical than ever. Interdisciplinary collaboration is increasingly key in the early stages of the structural glass design process, and an integrated project delivery methodology is important to the success of any structural glass project. As architectural preferences have evolved over the last decade, the incorporation of more complex geometric forms into architectural solutions and the use of BIM technology to develop these solutions have become common in today's architectural practices.
The need for close engineering collaboration between structural glass system providers and the architectural community continues to expand as the advantages of early collaboration are recognized. Collaboration in the areas of façade structural optimization, façade frequency development, façade thermal modeling and optimization, glass selection, geometry development, and system selection are key to the development of highly transparent and cost-effective solutions. Sentech incorporated the use of parametric design technology a decade ago to tackle the needs of the architectural community in the early stages of design. This technology enables us to provide rapid responses to the most complex geometric designs, allows us to translate the design into manufacturing drawings with high degree of accuracy, and makes the exchange of geometric information and 3D models seamless.
At Sentech, structural glass design and engineering has been our core competency since 2006. We were first founded as an engineering and design firm, later expanding our competencies into manufacturing our own products.  With the increased need for early collaboration, fast delivery timeframes and increased project complexity, these in-house capabilities and automated design processes have set us apart. They allow us to efficiently tackle the design assist, final design, and delivery phases of our projects, and they allow ample time for the development of creative and cost-effective solutions.
The Internal Benefits
Our firm's long history of in-house collaboration, design creativity and fostering engineering excellence enables us to keep pace with constant industry shifts and technology advancements. The value that comes from impromptu meetings and casual conversations facilitates a continual learning environment and internal collaboration that is key to project success. Our high-performance technical teams make us more nimble, and able to iterate quickly and adapt to market and technology changes. The addition of parametric design technology has been a game changer, as it has reduced project delivery costs, reduced delivery timeframes, and allows us to tackle the most complex geometric solutions with high degrees of confidence.
The External Benefits of Parametric Design Technology
Aside from the less tangible internal benefits of ensuring repeatability and providing design flexibility, there are many tangible benefits to our clients and partners when bringing a complex design from concept to reality.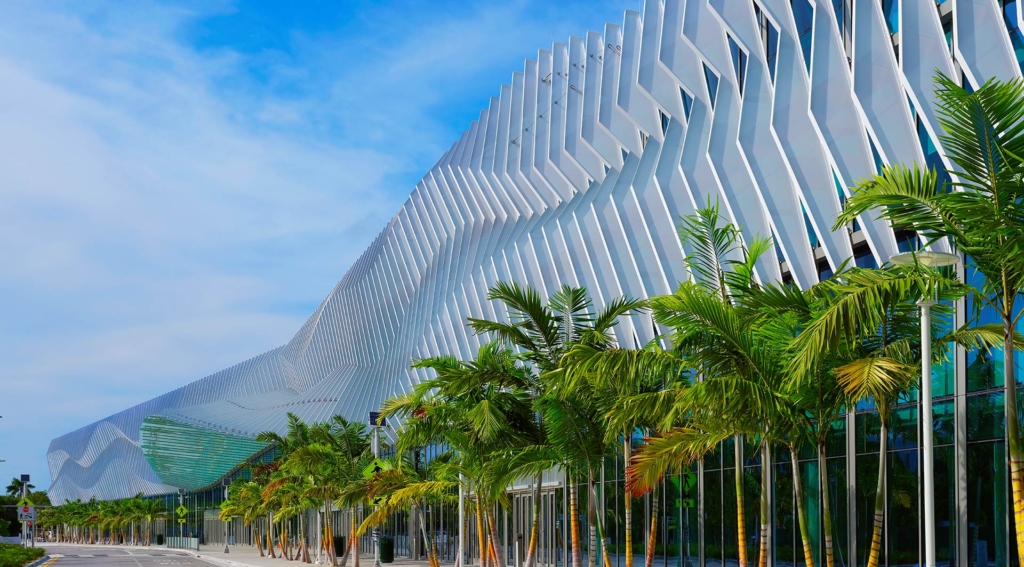 First and foremost, flexibility is critical in structural glass design. The ability to assess, test, find new solutions and modify design considerations during the initial design process is important. And just as important is flexibility during the procurement and installation phases of the project. This includes coordinating the design and drawings, facilitating, responding to issues quickly and modifying when necessary.  Parametric design technology has brought design flexibility to a new level as parametric design has allowed for automation of 3D model generation and drawing development; this allows us to quickly change geometric designs with corresponding automation of drawing generation.
Second, quality is of the utmost importance when it comes to structural glass applications. This includes engineering and design quality, but also quality of the glass, manufactured components and the vendors selected. At Sentech, we manufacture the stainless steel and aluminum components for our systems in-house, enabling us to maintain tight control over the end product. Parametric design technology plays an important role in the development of manufacturing drawings and the transfer of information from engineering to manufacturing; automated processes save time, ensure repeatability, and simplify up-front manufacturing planning and scheduling. Automation thus allows for optimized design cycles, shorter lead times, and consistent results.
Third, impeccable coordination and a partnership mentality cannot be stressed enough when conceptualizing and realizing a structural glass project. 3D drawing automation has streamlined our up-front design and system delivery services. We provide direct support for architects during the design cycle- conceptualizing, ideating, and iterating on the design vision. We help architects make their wildest structural glass dreams into reality. Our in-house team of architects, engineers and manufacturing and construction professionals ensure that we are with our clients every step of the way. We provide support during the installation phases, which for glaziers is critical. Our partnerships with glazing contractors extend into the field, and we work to ensure delivery and installation of materials is done right. Parametric design technology facilitates and streamlines coordination at every stage of project delivery with the fast development of exploded views and rendered images and with the automated generation of approval and manufacturing drawings.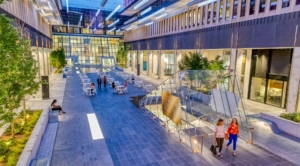 Finally, consistency. Our in-house teams ensure consistency throughout the design, engineering, and installation phases of a project. They ensure consistency in communication and consistency in quality standards. Automation of design processes and drawing development and parametric design technology play a key role in this area, as they ensure repeatability, rapid identification of geometric interferences, and the development of solutions using a large library of standard details and solutions.
At Sentech, we understand the value of interdisciplinary collaboration and the value of maintaining control over every aspect of the process; that is why we have invested in state-of-the-art design technology. Our in-house teams set us apart from the rest.
So, the next time you consider a structural glass project, ask yourself whether you are reaping all the benefits of working with a highly skilled in-house design and engineering team!