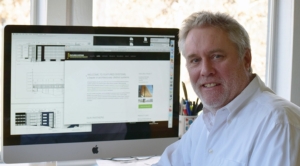 Sentech is pleased to announce our new partnership with Ed Chitty, founder and president of
Featured Systems
. Based in Bella Vista, AR, Ed brings more than 20 years of experience in the architectural and building products industry. He founded Featured Systems in 2001, a LEED certified firm dedicated to bringing the most respected architectural building products to the market. Ed's relentless commitment to quality, communication, transparency, and a sustainable built environment aligns with our commitment to those same values here at Sentech, and his deep experience will be an asset in the Arkansas, Missouri and Kansas markets. Together, we look forward to working closely with architects in this trifecta of states to design and deliver the highest quality, innovative structural glass applications that push the boundaries of technology and imagination. Featured Systems will leverage Sentech's product systems, glazing and glass fabricator partnerships and engineering expertise to assist architects in conceptualizing and assessing all options during the design phase. We offer many services to accomplish architectural goals, including design assist, budget pricing, in-house design, engineering and manufacturing, construction and installation management, as well as AIA continuing education seminars.
Welcome to the Sentech network!

About Sentech Architectural Systems
Since 2006, Sentech has been partnering with architects and glazing professionals across the country to design, engineer and manufacture cutting-edge structural glass solutions that unlock project potential and push the limits of structural glass technology. Our objective is to design sustainable, highly transparent glass and specialty structures that will become icons of architectural elegance for this era and in years to come. We offer consulting services to the architectural community and engineered products to the glazing industry, including structural glass fin walls, clear span walls, curved glass applications, double-skin facades, decorative fin structures, tension truss glass systems, tensegrity glass structures, all-glass skylights and canopies, glass entrances, stairways, step-on applications and more. We manufacture our systems in-house, and partner with glass fabricators around the world to ensure only the highest quality products are available to our clients. Sentech was founded on the principle of transparency- not only in the design of our specialty structural glass systems, but as a principle that guides all our relationships with clients, industry partners, project teams and employees.