Sentech's Q3 2023 Newsletter is out! With summer in full swing and fall on the horizon, we take a few moments to share newsworthy items and our updated project portfolio,  along with project updates and updated seminar offerings.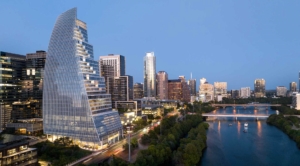 Read on below to check out Sentech's newest partnership with SLIMPACT® by Faour Glass Technologies, our latest interactive project portfolio, the opening of Luis Vuitton's newest store featuring a soaring structural glass façade, award-winning projects, our latest AIA presentation, and much more!
In the meantime, we wish you- our colleagues, friends, and teammates- a fantastic finale to summer and a healthy, prosperous second half of 2023.
Interested in learning more or booking an AIA presentation? Reach out to us anytime at inquiries@sentechas.com!
Learn more  –> Quarterly Newsletter
Not subscribed to quarterly mailing list?  –> Subscribe
---