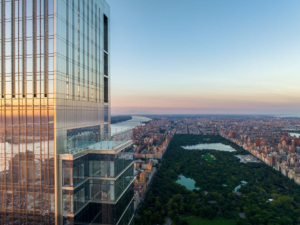 Sentech's Q4 Newsletter is out! With the arrival of fall and winter on the horizon, we take a few moments to share a few newsworthy items that you may have missed, along with project updates, new career opportunities and updated seminar offerings. 
Read on below to check out progress on the tallest residential building in the world, the largest cantilevered glass fin system in North America, a Specialty Façade Engineering Podcast and the winner of Glass Magazine's (NGA's) Annual 2022 Best Feat of Engineering Award! 
In the meantime, we wish you- our colleagues, friends, and teammates- a joyous, healthy and prosperous 4th quarter and upcoming holiday season. 
Learn more  –> Quarterly Newsletter
Not subscribed to quarterly mailing list?  –> Subscribe