Fountain Place's 30-foot structural glass façade has been awarded Best Jumbo Glass Project in the National Glass Association's 2021 Glass Magazine Awards. The competition's 9 project awards and 6 product awards showcase impressive feats of engineering and project collaboration …and put the decorative and aesthetic possibilities of glass and glazing on full display. Each winning project and product that was chosen  demonstrates multi-functional, innovative solutions that protect, perform and inspire.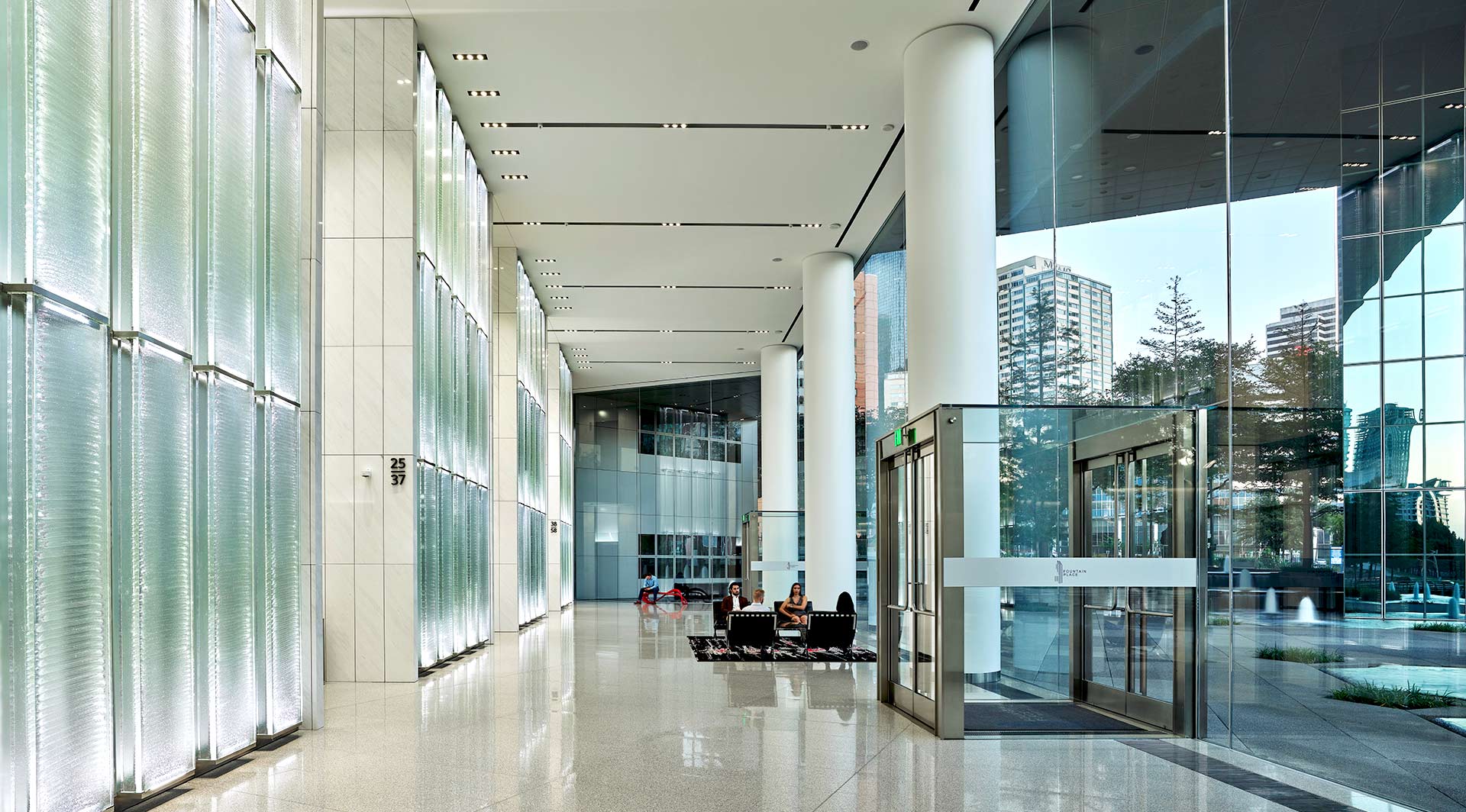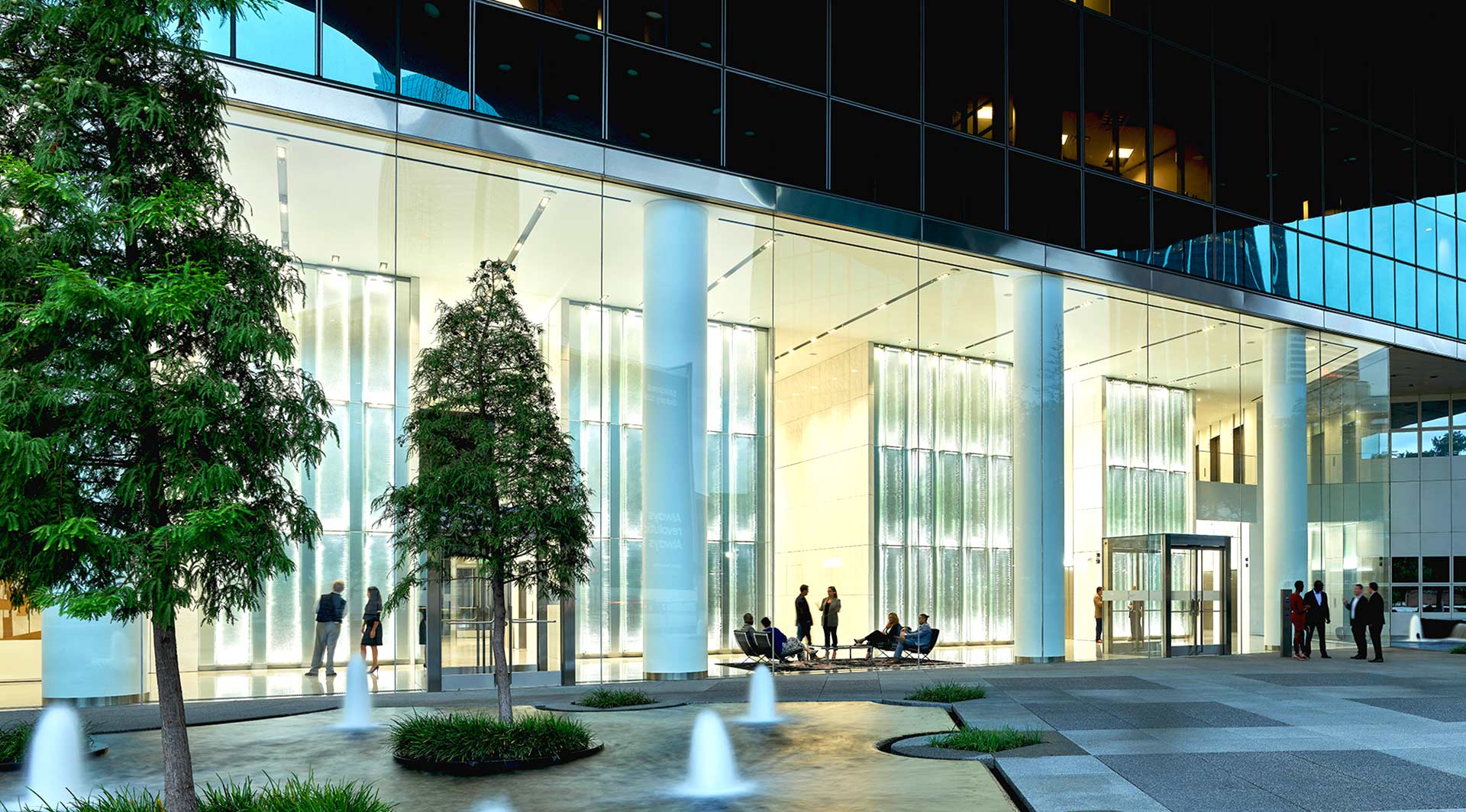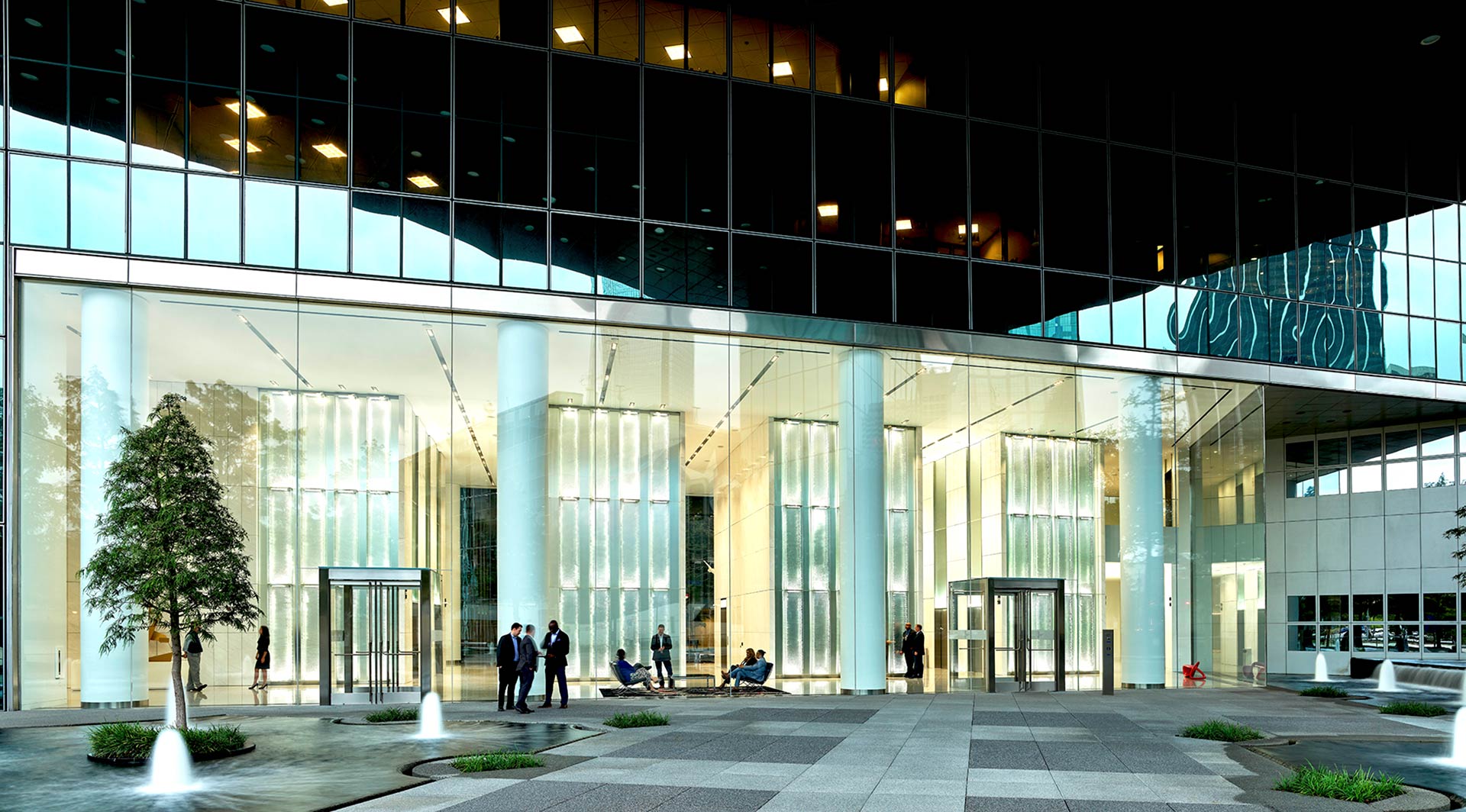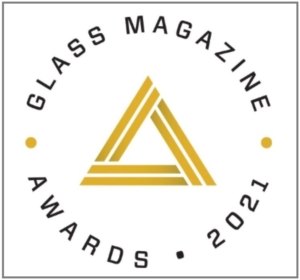 Katy
 Devlin, associate publisher and editor in chief of Glass Magazine stated
:
"This year's winners show why glass is the best material choice for performance, strength, occupant wellness, decoration and more…. The winning projects run the gamut, from an unbelievable glass dome, to a multicolored hurricane-rated façade, to a stunning and moving decorative memorial installation. Meanwhile, the winning products show how industry companies are responding to today's most pressing demands."
The restoration of LEED Gold Certified Fountain Place is a mix of all the above….
✅ An example of the power and necessity of collaboration between all project stakeholders to redefine a structure while capturing the original intent of its architectural masters (I.M. Pei & Partners)- to create a more accessible and integrated environment

✅ An impressive feat of engineering that demanded creative solutions to reduce structural glass deformation while allowing for building movement. The structural glass façade utilizes Sentech's VetraSpan all-glass façade system, and the low-iron glass panels span almost 30′ in height and over 10′ in width.

✅ Shines a light on the decorative and aesthetic possibilities in glass and glazing, from the openness and transparency of the façade to the interior feature walls made of 9' panels of cast glass that draw the eye, define the lobby space, and reflect the surrounding cascades of natural light
Quotes from the judges:
💬 "The oversized glass could almost seem invisible, giving the feel the you were actually in an open area. Amazing." -Mary Avery, VP Marketing, Tubelite

💬 "In addition to the large lites being used effectively, glass is used throughout the lobby, providing a clean and welcoming aesthetic." – John Stephenson, Senior Architect, BRPH
On behalf of the entire Sentech team we extend a sincere thank you to the National Glass Association (NGA) , the judges, and the entire project team:
Executive Architect: Gensler
Architect: James Carpenter Design Associates
Glazing Contractor: Admiral Glass Company
GC: Turner Construction Company
📸: Timothy Hursley
Learn more about Fountain Place –> Click Here